Furnace Installation & Replacement in Ligonier, PA and the surrounding areas
If you have a heating system that is coming to the end of its life or you're looking to invest in a modern heating system that is more energy efficient, Highlands Quality Climate Control has the certified experts who will guide you to finding the perfect heating system for the needs of your home. We typically recommend going with carrier heating systems, but we have the skills and certifications to install all makes and models.
Need a New Heater installed? 
We will carefully take all things into consideration when determining the best heating equipment for your home. We measure the living space, take multiple floors into consideration, and we'll have your heating equipment sized appropriately so there is no short cycling. We also have in-house sheet metal fabrication, so we will handle customized ductwork installations that will fit your home seamlessly. When you go with us for your heating equipment installations, we guarantee you huge energy savings, equipment that will last with regular maintenance and care, and ideal comfort in your home.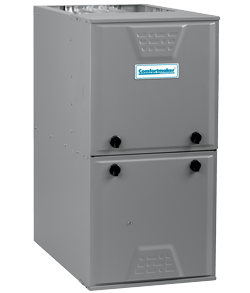 Professional Heating
installation from the pros
If you are in Ligonier, Bolivar, Stahlstown, Loyalhanna, Derry, Latrobe, New Derry, Boswell, Johnstown, Acme, and Mount Pleasant, PA looking for certified installers who will get the job done right every time, be sure to call us at Highlands Quality Climate Control. You can reach us anytime at (724) 238-6889 and remember that we offer free estimates. We also provide 24/7 emergency services.
Furnace Service

∴

HVAC Repair

∴

Furnace Repair

∴

Heating System Service

∴

HVAC Service ∴ Derry, PA ∴ Acme, PA ∴ New Derry, PA
Heating System Replacement, Furnace Replacement & Heating Installation

Ligonier, PA, Latrobe, PA, Mount Pleasant, PA, Boswell, PA, Loyalhanna, PA & Derry, PA
HVAC Service Ligonier, PA | Heating System Replacement Bolivar, PA | Heating System Repair Latrobe, PA
Heating System Repair

∴

Furnace Service

∴

HVAC Repair

∴

HVAC Service

∴

Heating System Service ∴ Mount Pleasant, PA ∴ Latrobe, PA ∴ Acme, PA