Furnace Repair in Ligonier, PA and the surrounding areas
If your heater is having troubles turning on, you have lukewarm air coming through the vents, the heater is making crazy noises or you smell strong gas, you should call for heating repair services right away. While it's normal to smell a little bit of gas or a burning smell when first running your heater for the winter, it's not normal for a strong burning or gas smell to persist.
Heating Repair
You Can Count On
Our professionals at Highlands Quality Climate Control will get to your house promptly and find the root of the problem with your heating equipment. There are all kinds of factors that can contribute to the failure of your heating system. If the blower is dirty, your system can face insufficient airflow. If this is the case, your system can overheat and your heat exchanger can fail. This becomes a dangerous situation as carbon monoxide can leak into your home when your heat exchanger fails. We will check for carbon monoxide with our detectors to make sure your family is safe at home. There are plenty of other issues to look for such as dirty air filters, a dirty flame sensor, dirty burners or electrical and wiring issues. Once we find the source of the problem with your heater, we'll explain what's going on and have your heating system working again before you know it!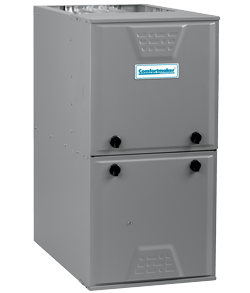 Stay Warm and Cozy with Highlands Quality Climate Control
Highlands Quality Climate Control is a family owned HVAC business dedicated to providing you with outstanding heating system repair services. We are available 24/7 and will handle emergency services promptly. If you're in Ligonier, Bolivar, Stahlstown, Loyalhanna, Derry, Latrobe, New Derry, Boswell, Johnstown, Acme, and Mount Pleasant, PA, call us anytime at (724) 238-6889!
HVAC Repair

∴

Furnace Service

∴

Heating System Repair

∴

HVAC Service

∴

Heating System Service ∴ Johnstown, PA ∴ Latrobe, PA ∴ New Derry, PA
Heater Repair, Heating System Repair & Furnace Repair

New Derry, PA, Stahlstown, PA, Boswell, PA, Latrobe, PA, Mount Pleasant, PA & Bolivar, PA
Heating System Service Acme, PA | Heating System Repair Ligonier, PA | Furnace Service Mount Pleasant, PA
Heating System Service

∴

Heater Repair

∴

Furnace Repair

∴

HVAC Repair

∴

HVAC Service ∴ New Derry, PA ∴ Johnstown, PA ∴ Mount Pleasant, PA